Compact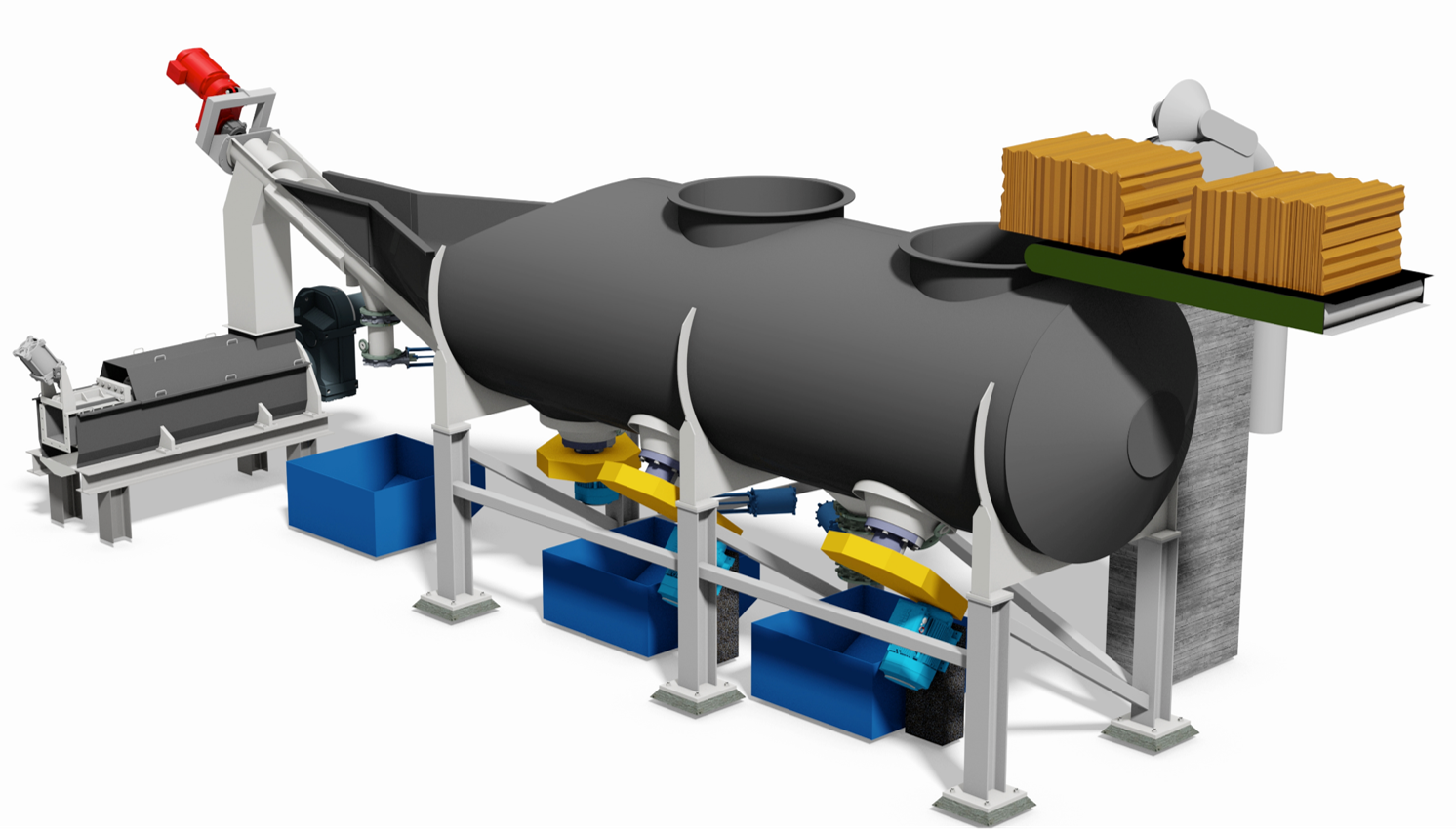 SimplyOne® Compact
Newest pulping technology for recycled paper
SimplyOne® product family includes many new patented applications aimed at simplifying process solutions and eliminating the need for many traditional unit processes such as secondary pulper, coarse screening, HC cleaners and reject drums in recycled fiber lines. In addition to recycled fiber lines, the new narrow slotted screen technology is also applicable to bale pulp lines. SimplyOne® products will reduce the customer's total investment, energy consumption, operating costs and reduce climate emissions.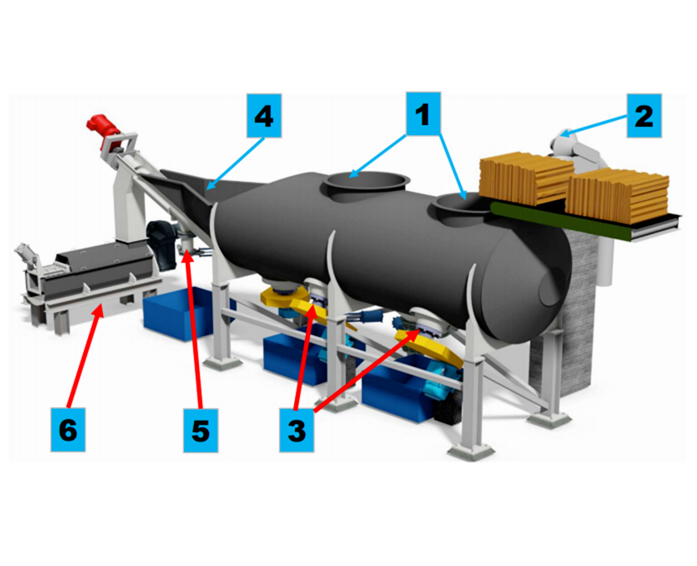 SimplyOne® Compact is a new innovation in the processing of recycled fiber. It combines pulping, coarse screening and efficient fiber recovery of recycled material.
Pulping

Bale wire removal by ragger (if needed)

Coarse screening

Reject washing

Heavy reject removal

Reject compacting
In SimplyOne® Compact everything happens in one horizontal vat
Bales will move into the pulper by the help of conveyor and corresponding dilution water will continuously flow in same time. There are two pulping sections separated from each other by an overflow wall. Bale wire ragger collects the wires out from the first section. Both sections have an own rotor unit with narrow slotted screen plate. That material which cannot be accepted through the first section screen perforation will overflow to second pulping section. This gives extended pulping time for the difficult part of material. Second accepted pulp flow will come out through second section screen perforation and the material that cannot be accepted through the screen plate will overflow to the reject washing stage. In reject washer the rotor unit gives a good washing effect and fibrous filtrate will be removed through screen plate. An inclined screw conveyor removes heavy and plastic rejects. Heavy rejects are separated first and coarse plastic reject will be taken to compacting.
SimplyOne® Compact benefits
Compact design where pulping, coarse screening and heavy particle removal are built in one horizontal vessel
Less pumps, piping, tanks, mixers, electrification and automation
Does not require a lot of space
Low equipment wear due to minimized internal recycling of abrasive material
Highest fiber yield thanks to active fiber washing recovering fibers and giving clean reject out
30 – 40 % energy savings compared with classic OCC system
15 – 20 % maintenance savings compared with classic system
Difficult wet strength materials can be disintegrated thanks to extended retention time up to 60 minutes
Suitable for cleaning separately collected bio and mixed waste before biogas production